Protect your software applications from unlicensed distribution
checkProtect your software at the distribution layer and gain peace of mind that only licensed users can download your product.
checkEasily implement auto-updates for your software by integrating with industry standard tools like Sparkle, NSIS and Squirrel.
checkNo extra monthly fees or subscriptions — our software distribution API comes bundled with all paid tiers.
Get Started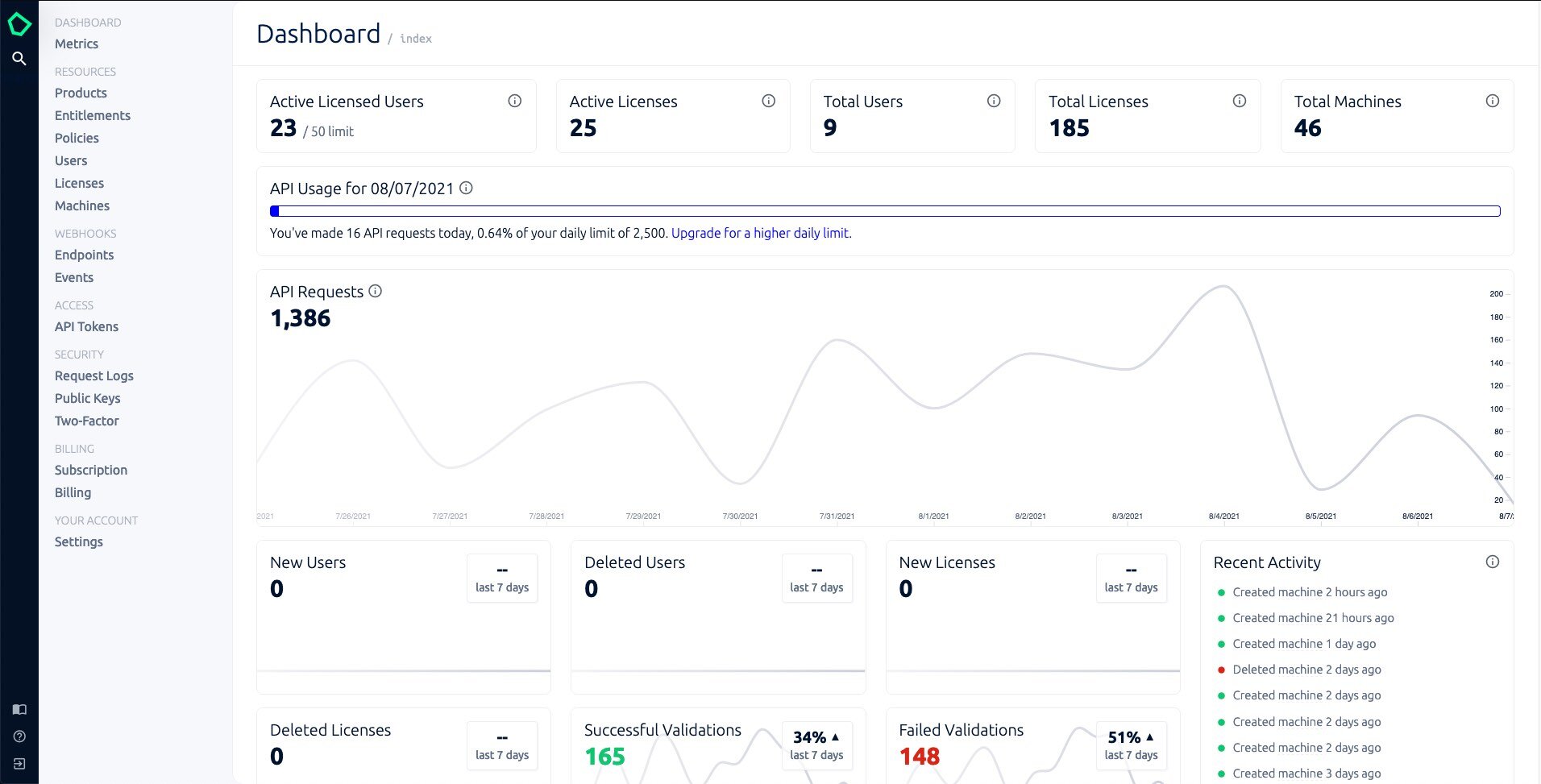 curl -X GET -G https://api.keygen.sh/v1/accounts/demo/releases/actions/check-for-update \
  -H 'Authorization: Bearer activ-c877d5273dc8df42075dd417d93cec47v3' \
  -H 'Accept: application/vnd.api+json' \
  -d 'product=ef6e0993-70d6-42c4-a0e8-846cb2e3fa54' \
  -d 'platform=win32' \
  -d 'channel=stable' \
  -d 'filetype=exe' \
  -d 'constraint=1.0' \
  -d 'version=1.9.2'

Software distribution solutions for…
Unity Plugins
On-Premise Apps
Enterprise SW
Mac Applications
Cross-platform IP
Distribution Tools and Resources
---
library_booksKeygen Dist Docs

Quickstarts, guides, and references for developers of all skill levels.

insert_chartKeygen Dashboard

Manage your products from an intuitive dashboard.

businessKeygen Pricing

From indie to enterprise, we have plans for all business sizes.