Protect your software applications from unlicensed distribution
checkProtect your software at the distribution layer and gain peace of mind that only entitled licensees can download your product.
checkNo extra monthly fees or subscriptions — our software distribution API comes bundled with all paid tiers.
checkEasily implement auto-updates for your software by integrating our API with industry standard tools.
Get Started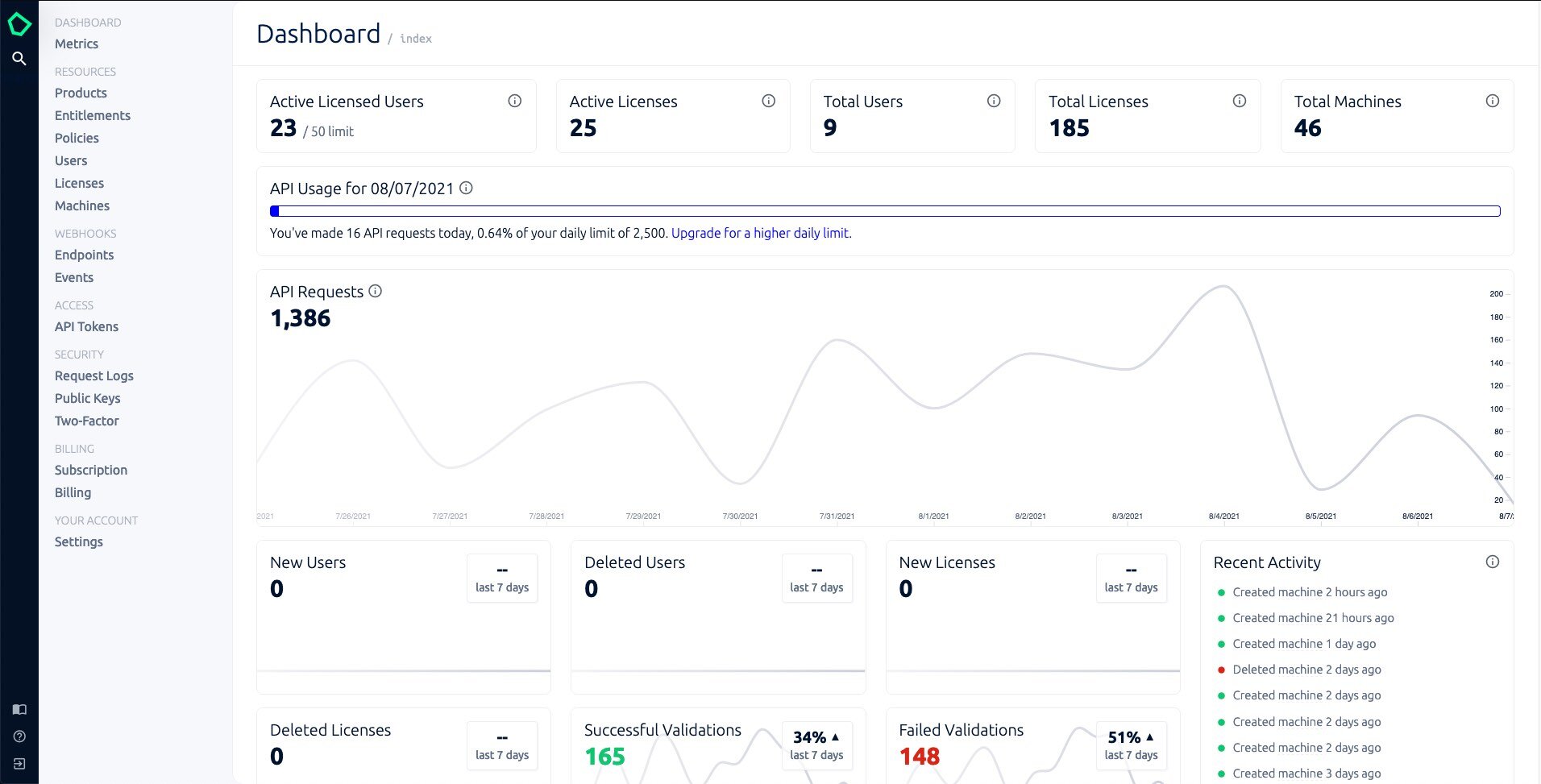 curl -X GET -G https://api.keygen.sh/v1/accounts/demo/releases/actions/upgrade \
  -H 'Authorization: Bearer activ-c877d5273dc8df42075dd417d93cec47v3' \
  -H 'Accept: application/vnd.api+json' \
  -d 'product=ef6e0993-70d6-42c4-a0e8-846cb2e3fa54' \
  -d 'platform=win32' \
  -d 'channel=stable' \
  -d 'filetype=exe' \
  -d 'constraint=1.0' \
  -d 'version=1.9.2'

Software distribution solutions for…
Unity Plugins
Windows Apps
On-prem Software
Mac Apps
Docker Images
Distribution Tools and Resources
---
library_booksKeygen Dist Docs

Quickstarts, guides, and references for developers of all skill levels.

insert_chartKeygen Dashboard

Manage your products from an intuitive dashboard.

businessKeygen Pricing

From indie to enterprise, we have plans for all business sizes.